Salto Angel (Venezuela)
Info & Photos
Here you'll find interesting information and photos about Salto Angel (Venezuela)
Salto Angel (Venezuela)

|

Info & Photos
Info: Salto Angel (Venezuela) Salto Angel, also knpwn as Kerepakupai Meru, is the highest waterfall in the world, with a height of 979 m. This amazing waterfall is located in the Bolivar State in Venezuela. The Salto Angel was named after the american explorer Jimmy Angel who discovered the waterfall in 1937. However, the natives, who knew it before, had called it Churun Meru.
Photos: Salto Angel (Venezuela)
Your Contact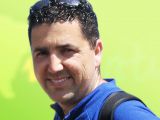 Blake Lieberman
1-888-238-1602
 

Viventura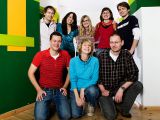 What Does Our Name Mean?
Viventura is a derivative of 4 ideas:
vive (to live)
aventura (adventure)
event (event)
tour (tour)
Testimonials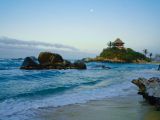 2/18/14
Phillip G. from Charlotte
My wife and I greatly enjoyed all the locations and people we met. Locations of hotels excellent. Quality fine for boutique hotels; not extravagant, but...