Tour Journals From Our Clients
In our Tour Journals participants & guides report en route - with personal experiences, insider tips & photos.
Active Peru, Bolivia, Chile

|

20 days
05/08 - 05/27/2011
viExplorer Ecuador & Galapagos

|

16 days
05/08 - 05/23/2011
Your Contact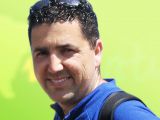 Blake Lieberman
888-238-1602
 

Privacy
Privacy is very important to us. Therefore, our customers can:
Upload photos
Delete photos
Restrict photos Only your tour group can see the pictures
Testimonials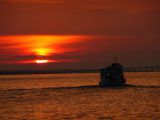 7/16/14
Balvinder D. from Sydney
We thoroughly enjoyed our holiday. The trip was very well coordinated by Viventura. They were very attentive to our needs and put together an excellent...
News
11/17/15 from helloannika
Viventura's mobile office – Working in Brazil
Viventura is an international company where personal service comes first – to create the best possible vacation experience for our clients is a huge part of our philosophy. That is the main reason why we have decided to bring our global offices together in one location for November. Our team currently consists of almost 70 people […]
More News in Blog
Social Engagement
viSocial Aid for children, families and seniors in South America. Support us with your donation, sponsorship or with your active contribution.
Go to viSocial Foundation