Tour Journals From Our Clients
In our Tour Journals participants & guides report en route - with personal experiences, insider tips & photos.
Active Peru, Bolivia, Chile

|

20 days
05/08 - 05/27/2011
Classic Ecuador & Galapagos

|

16 days
05/08 - 05/23/2011
Your Contact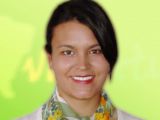 Ligia Robison
888-238-1602
 

Privacy
Privacy is very important to us. Therefore, our customers can:
Upload photos
Delete photos
Restrict photos Only your tour group can see the pictures
Testimonials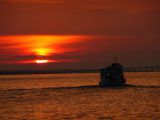 7/16/14
Balvinder D. from Sydney
We thoroughly enjoyed our holiday. The trip was very well coordinated by Viventura. They were very attentive to our needs and put together an excellent...
News
11/24/14 from Benno
Movie "Gringo Trails": Are travelers destroying the planet – or saving it?
From the Bolivian jungle to the party beaches of Thailand, and from the deserts of Timbuktu to the breathtaking beauty of Bhutan: Gringo Trails shows the unanticipated impact of tourism on cultures, economies, and the environment, tracing some stories over 30 years. Join viventura.de members and other responsible travel-operators and -aficionados in the screening of Gringo Trails in […]
More News in Blog
Social Engagement
viSocial Aid for children, families and seniors in South America. Support us with your donation, sponsorship or with your active contribution.
Go to viSocial Foundation