Tour Journals From Our Clients
In our Tour Journals participants & guides report en route - with personal experiences, insider tips & photos.
Active Peru, Bolivia, Chile

|

20 days
05/08 - 05/27/2011
viExplorer Ecuador & Galapagos

|

16 days
05/08 - 05/23/2011
Your Contact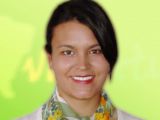 Ligia Robison
888-238-1602
 

Privacy
Privacy is very important to us. Therefore, our customers can:
Upload photos
Delete photos
Restrict photos Only your tour group can see the pictures
Testimonials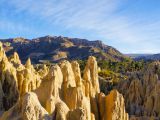 6/1/13
Frank Perez from New York
I enjoyed the whole tour, especially Potosi and the sunset at
Salar de Uyuni
was very nice. The tour to Tiwanaku near La Paz was...
News
1/6/15 from jonlook
Visiting Sacred Valley in Peru with Viventura and Marketing Globetrotters
Located high in the Andes between
Cuzco
and
Machu Picchu
the Sacred Valley felt like one of those places where time just stops and you blend into the surroundings. Here in the Río Urubamba Valley, known to locals as El Valle Sagrado, I was just another traveler passing through this most ancient of traveling places. […]
More News in Blog
Social Engagement
viSocial Aid for children, families and seniors in South America. Support us with your donation, sponsorship or with your active contribution.
Go to viSocial Foundation