Tour Journals From Our Clients
In our Tour Journals participants & guides report en route - with personal experiences, insider tips & photos.
Active Peru, Bolivia, Chile

|

20 days
05/08 - 05/27/2011
Classic Ecuador & Galapagos

|

16 days
05/08 - 05/23/2011
Your Contact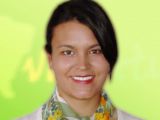 Ligia Robison
Toll Free USA 1-888-238-1602 Worldwide 1-813-579-3389
 

Privacy
Privacy is very important to us. Therefore, our customers can:
Upload photos
Delete photos
Restrict photos Only your tour group can see the pictures
Testimonials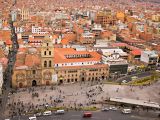 6/30/14
Maria Eugenia E. from Guatemala city
We loved the tour Amazon -
Cuzco
- Machu Pichu -
Puno
-
Salar de Uyuni
-
Lima
Service was more than excellent. Everybody was...
News
11/12/14 from jonlook
Marketing Globetrotters do
Arequipa
, Peru
It may not be as not as well-known as other other Peruvian cities like
Lima
and
Cuzco
, but as near as I can tell,
Arequipa
's almost 1,000,000 inhabitants seem to be perfectly happy keeping the city's substantial charms to themselves. Nicknamed the "white city", Peru's second largest city takes its international obscurity in stride by […]
More News in Blog
Social Engagement
viSocial Aid for children, families and seniors in South America. Support us with your donation, sponsorship or with your active contribution.
Go to viSocial Foundation