Tour Journal Classic Peru Bolivia Chile 10/12 - 10/26/2011
Yes, I'm part of the group or friends/family with one of the travellers, so I can access to all photos with the following password.
Our tour

Classic Peru Bolivia Chile

|

Eastern Highlights

Guide Manuela

Your Contact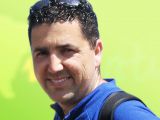 Blake Lieberman
1-888-238-1602
 

Privacy
Privacy is very important to us. Therefore, our customers can:
Upload photos
Delete photos
Restrict photos Only your tour group can see the pictures
Testimonials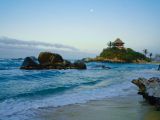 2/18/14
Phillip G. from Charlotte
My wife and I greatly enjoyed all the locations and people we met. Locations of hotels excellent. Quality fine for boutique hotels; not extravagant, but...
News
1/14/14 from Bianca Bauza
Chachapoyas, Warriors of the Clouds
The history of the Chachapoya culture seems to have been influenced by their environment and its c
lima
te. They used to inhabit the cloud forests of the Amazon region in northern Peru. The center of this legendary culture was the basin of the Utcubamba river. Due to the geographic characteristics of the area, this region remained […]
More News in Blog
Social Engagement
viSocial Aid for children, families and seniors in South America. Support us with your donation, sponsorship or with your active contribution.
Go to viSocial Foundation