Tour Journal Classic Peru Bolivia Chile 10/12 - 10/26/2011
Yes, I'm part of the group or friends/family with one of the travellers, so I can access to all photos with the following password.
Our tour

Classic Peru Bolivia Chile

|

Eastern Highlights

Guide Manuela

Your Contact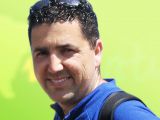 Blake Lieberman
888-238-1602
 

Privacy
Privacy is very important to us. Therefore, our customers can:
Upload photos
Delete photos
Restrict photos Only your tour group can see the pictures
News
7/14/14 from yngrid
Marketing Globetrotters
Love travel? Love marketing? Looking to experience something life-changingly cool? We've got something we're sure you'll love. What is the Marketing Globetrotters Contest? Viventura are offering the incredible opportunity to travel around South America with marketing legend, rap hero and all-round awesome human being, Mike King. You'll traverse the jungles, shake to salsa, laze on […]
More News in Blog
Social Engagement
viSocial Aid for children, families and seniors in South America. Support us with your donation, sponsorship or with your active contribution.
Go to viSocial Foundation