Tour Journal viExplorer Peru Bolivia Chile 10/12 - 10/26/2011
Yes, I'm part of the group or friends/family with one of the travellers, so I can access to all photos with the following password.
Our tour

viExplorer Peru Bolivia Chile

|

Eastern Highlights

Guide Manuela

Your Contact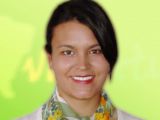 Ligia Robison
888-238-1602
 

Privacy
Privacy is very important to us. Therefore, our customers can:
Upload photos
Delete photos
Restrict photos Only your tour group can see the pictures
News
6/30/15 from Paul
10 Mouth-Wateringly Delicious Colombian Foods
If it's hearty food that fills you up to the point of bursting that you're looking for, Colombian cuisine may just be the food for you. Anthony Bourdain visits Colombia to try the food In Colombia there are two things sacred in society: food and music. These things go to the very core of what […]
More News in Blog
Social Engagement
viSocial Aid for children, families and seniors in South America. Support us with your donation, sponsorship or with your active contribution.
Go to viSocial Foundation