Tour Journal viExplorer Peru Bolivia Chile 10/12 - 10/26/2011
Yes, I'm part of the group or friends/family with one of the travellers, so I can access to all photos with the following password.
Our tour

viExplorer Peru Bolivia Chile

|

Eastern Highlights

Guide Manuela

Your Contact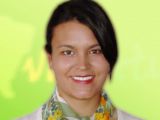 Ligia Robison
888-238-1602
 

Privacy
Privacy is very important to us. Therefore, our customers can:
Upload photos
Delete photos
Restrict photos Only your tour group can see the pictures
News
2/2/15 from jonlook
Visiting
Machu Picchu
with Viventura and the Marketing Globetrotters.
It was an early start from the superb Casa Andina Valle Sagrado  (Sacred Valley) hotel in Urubamba, Peru. I say early, not because 7 AM was so unbearable, but because the previous evenings revelry and a few too many Pisco Sours brought sunrise and bedtime in too close proximity. Over the years I have learned […]
More News in Blog
Social Engagement
viSocial Aid for children, families and seniors in South America. Support us with your donation, sponsorship or with your active contribution.
Go to viSocial Foundation