Tour Journal viExplorer Peru Bolivia Chile 10/12 - 10/26/2011
Yes, I'm part of the group or friends/family with one of the travellers, so I can access to all photos with the following password.
Our tour

viExplorer Peru Bolivia Chile

|

Eastern Highlights

Guide Manuela

Your Contact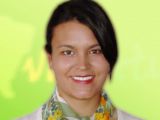 Ligia Robison
888-238-1602
 

Privacy
Privacy is very important to us. Therefore, our customers can:
Upload photos
Delete photos
Restrict photos Only your tour group can see the pictures
News
3/5/15 from Pep Sarro
The Most Popular South American Books Ever
Making literary lists is seen by many as an obscenity. Lists are often too subjective; books can be so personal and opinions vary extensively. However, today (March 5th, 2015) is World Book Day, and to celebrate this day I would like to go against everything I believe in and offer a list of South American books… There […]
More News in Blog
Social Engagement
viSocial Aid for children, families and seniors in South America. Support us with your donation, sponsorship or with your active contribution.
Go to viSocial Foundation