For each person who books a tour with Viventura, $30 will be donated to viSocial.
viSocial - A Smile for South America
Our goal with viSocial is to give the people of South America courage, hope and a reason to smile. We started this endeavor as a European charitable association, with a focus on education, health, environment and community development. We continue to develop and maintain these projects throughout South America. With your support, we want to improve the livelihood of the people and at the same time, pave the way for a sustainable future of opportunity.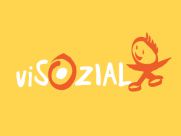 Our Vision
viSocial Guarantees:
The improvement of living conditions in South America as a basis for self-development and a sustainable future. Local solutions for local problems.
The support of our development projects with the highest level of transparency and the lowest administrative expenses possible.
Support viSocial actively or with a donation/sponsorship! You can find information about our work on the homepage or in our newsletter.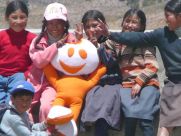 viSocial is Personal
The viSocial team identifies with its developmental initiatives and knows the people involved in the project, in some cases for many years. This allows us to easily track the progress of our projects throughout their duration. The commitment from the viSocial members goes far beyond the organization at the desk. They regularly spend their free time on the projects and share a helping hand when there are problems with the organization. The majority of the work done by our viSocial members is voluntary!
viSocial is Local
Our team is on site. Our members work and live in South America. They know the countries in which they live, their cultures, as well as the circumstances and needs of the local people. Our local presence provides you the opportunity to experience our work hands on. Help us as a volunteer, an intern or visit one of our projects! We would love to welcome you!
viSocial is Sustainable and Efficient
We support projects which we coordinate and carry out ourselves, allowing us to provide support directly and efficiently. Sustainability for us means working in collaboration with the local communities. We create a foundation to support individual long term sustainability.
viSocial is Transparent
You can always find articles about our work on our homepage. Additionally, every three months, we publish a newsletter for people who are interested in our projects and their development, or in the work of our executive committee. We regularly inform organizational members of improvements we've made and invite them to a yearly conference. Twice a year viSocial publishes the figures for the application of funds on our homepage in viSocial.
Your Contact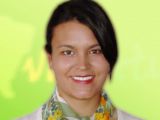 Ligia Robison
888-238-1602
 

Viventura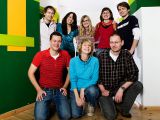 What Does Our Name Mean?
Viventura is a derivative of 4 ideas:
vive (to live)
aventura (adventure)
event (event)
tour (tour)
Meet the Team
Viventura is a team of professionals with one thing in common: a passion for South America. Get to know the team, from the person that answers the phone, to our colleagues researching, to the owners, we look forward to meeting you.
To Team