Viventura is not only a tour operator, but also a network of people who love South America and who know the continent like the back of their hand. The employees of the Viventura network, live and work throughout nine different South American countries.
Your Contact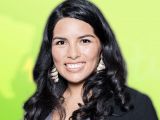 Yngrid Arnold
Toll Free USA 1-888-238-1602 Worldwide 1-813-579-3389
 

News
12/17/14 from jonlook
Is Guinea Pig Going to be My Next Favorite Food? Viventura Marketing Globetrotters test the Peruvian cuisine!
The overlap of food and culture fascinates me and in my travels I always take time out to try, what may be ordinary for the place I am visiting, things that are unusual for me. Maybe even a bit out of my comfort zone. I have tried; pig's blood tofu in Cambodia, chewy silk worms […]
More News in Blog