Puno (Peru)
Info & Photos
Here you'll find interesting information and photos about Puno (Peru)
Puno (Peru)

|

Info & Photos
Info: Puno (Peru) Puno, with a population of about 100,000 sits at an altitude of 3830 meters on the shores of the mysterious deep blue Lake Titicaca, the highest navigable lake in the world. Sightseeing attractions include Puno's Plaza de Armas, the Cathedral and the Church of San Juan Bautista. In the pedestrian zone between the Plaza de Armas and the Parque Pino are a variety of restaurants and cafes each offering a unique style and atmosphere. A visit to the large market extends over many blocks and is held daily can be very interesting spot to find local foods and souvenirs. Here one can find everything from new shoes to guinea pigs. To gain an overview of the city, you can climb up to one of the many vantage points, such as the Mirador del Condor. Puno is also the starting point for numerous excursions to the highland region with several ruins of ancient cultures. Very close to the Lake Umayo Grave are the famous towers of Puno, a major ceremonial center of the Colla culture. By boat, you can tour the nearby reed islands of the Uros to gain an impression of the extraordinary life on the water or visit the very scenic islands of Taquile and Amantani. Puno is also known as the "Folklore Capital", and entertain with brightly designed festivals. The "Fiesta de la Candelaria" is one of the more popular folklore inspired festivals where in February locals dance around in devil mask dances, to honor the Virgin of Candelaria.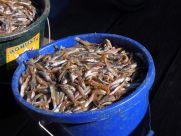 Puno (Peru)
Your Contact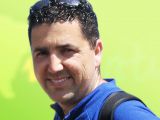 Blake Lieberman
888-238-1602
 

Viventura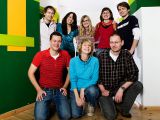 What Does Our Name Mean?
Viventura is a derivative of 4 ideas:
vive (to live)
aventura (adventure)
event (event)
tour (tour)
Testimonials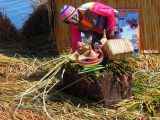 6/24/15
DAVE PHOENIX from London; Canada
The Highlands tour was amazing, the people were very nice everywhere I went. I would have liked to have three weeks so that the pace...