Banos (Ecuador)
Info & Photos
Here you'll find interesting information and photos about Banos (Ecuador)
Banos (Ecuador)

|

Info & Photos
Info: Banos (Ecuador) Baños, commonly known as Baños de Agua Santa, is a city in eastern Tungurahua Province, in central Ecuador. Baños is the second most populous city in Tungurahua, after Ambato, the capital, and is a major tourist center. It is known as the "Gateway to the Amazon", as it is located on the Pastaza River in the Amazon River basin, and has a newly paved road to Puyo. Situated at 1800m altitude, it stands surrounded by green slopes from its spring-like climate making it a perfect place for all outdoor activities: horseback riding, hiking or cycling. A special treat is to bike to the thundering waterfall "Pailon del Diablo". The hot thermal baths are a great way to relax after such an active trip.
Your Contact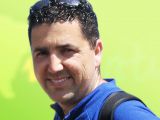 Blake Lieberman
888-238-1602
 

Viventura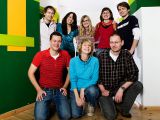 What Does Our Name Mean?
Viventura is a derivative of 4 ideas:
vive (to live)
aventura (adventure)
event (event)
tour (tour)
Testimonials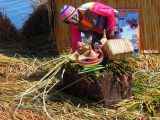 6/24/15
DAVE PHOENIX from London; Canada
The Highlands tour was amazing, the people were very nice everywhere I went. I would have liked to have three weeks so that the pace...