Galapagos Islands (Ecuador)
Info & Photos
Here you'll find interesting information and photos about Galapagos Islands (Ecuador)
Galapagos Islands (Ecuador)

|

Info & Photos
Info: Galapagos Islands (Ecuador) The Galápagos Islands are an archipelago of volcanic islands distributed around the equator in the Pacific Ocean, off the cost of Ecuador. The islands have a population of slightly over 25,000 inhabitants, however tourists bring in a much larger number every year. The islands are geologically young and famed for their vast number of marine and wildlife species, which were studied by Charles Darwin. There are 14 main islands (with a land area larger than 1 km2) with the most renowned are Santa Cruz, San Cristobal, Floreana, and Isabela islands. The weather year round is on the warmer side (mid 70s), however because of its location frequent drizzles occur. However, this is a great place to get close with unique animal and plant specie, snorkel in pristine waters, or just relax on the white sandy beaches.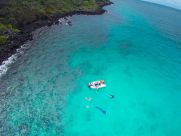 Galapagos Islands (Ecuador)
Your Contact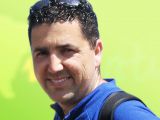 Blake Lieberman
888-238-1602
 

Viventura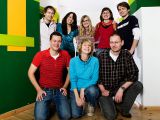 What Does Our Name Mean?
Viventura is a derivative of 4 ideas:
vive (to live)
aventura (adventure)
event (event)
tour (tour)
Testimonials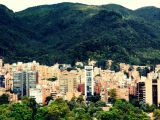 6/15/15
Joan M B. from Enfield
WE LOVED everything; every aspect of the tour we give 5 stars to - Hotels, restaurants, in-country transportation, guides, places visited, experiences chosen by you...