Tayrona National Park (Colombia)
Info & Photos
Here you'll find interesting information and photos about Tayrona National Park (Colombia)
Tayrona National Park (Colombia)

|

Info & Photos
Info: Tayrona National Park (Colombia) Have you found paradise? Some consider it to be the Tayrona National Park located on the Caribbean coast of Colombia. It could take you 4 - 5 days, to hike from Bahia Concha in the West to Arrecifes in the East. The national park has wide sandy beaches, cliff lined bays and is protected by the Sierra Nevada mountains to the South. There are still indigenous people that populate the park and many archaeological sites to explore. If you are looking for a challenge, trek to Pueblito to find the descendants of the Kogi tribe, that fled the Spanish conquistadors over 400 years ago.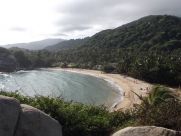 Tayrona National Park (Colombia)
Photos: Tayrona National Park (Colombia)
Your Contact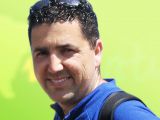 Blake Lieberman
1-888-238-1602
 

Viventura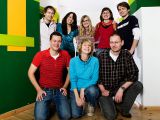 What Does Our Name Mean?
Viventura is a derivative of 4 ideas:
vive (to live)
aventura (adventure)
event (event)
tour (tour)
Testimonials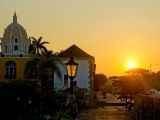 9/26/13
Sarrina G. from Trinidad and Tobago
We enjoyed this tour very much. The hotels were CLEAN, comfortable, nicely decorated and friendly staff. All the places we visited were amazing and we...