Medellin (Colombia)
Info & Photos
Here you'll find interesting information and photos about Medellin (Colombia)
Medellin (Colombia)

|

Info & Photos
Info: Medellin (Colombia) Medellin, the city of eternal spring, and capital of Antioquia is nestled in a valley 1538 m above sea level. It's unique location makes for warm, sunny, comfortable weather year round. The famous Colombian artist Botero, is wildly celebrated throughout the city you can find his sculptures and other pieces of work. The people of Medellin are referred to as "Paisas" and known for their good looks, pleasant nature, and friendliness. Medellin has developed in recent years from one of the most dangerous cities in the world to one of the most livable and safest cities in Colombia. The city today is an important industrial, commercial, educational and cultural center for the country. Medellin has numerous churches, museums and historic houses, as well as beautiful modern buildings. Medellin is also known for its many fashionable shops and of course it's infamous nightlife. Medellin is the only city in Colombia with n advanced Metro system providing efficient, safe transportation throught the city. Colombia provides 90% of the imported flowers sold in the US each year and many of these are grown in Antioquia. In celebration of this booming industry the city celebrates "La Feria de Flores" each August. This flower festival is celebrated for 10 days and is among the most important and popular cultural events in Colombia.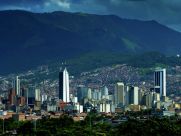 Medellin (Colombia)
Your Contact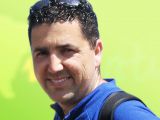 Blake Lieberman
888-238-1602
 

Viventura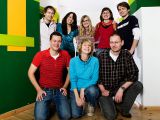 What Does Our Name Mean?
Viventura is a derivative of 4 ideas:
vive (to live)
aventura (adventure)
event (event)
tour (tour)
Testimonials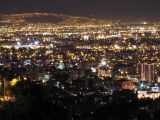 11/15/14
William T.
Everyone that I interacted with was very professional and knowledgeable and pleasant. The hotel was excellent and I will stay there again when I go...
Links
< href="Http://www.ecuador.info/quito historical downtown">
quito
Information