Guatapé (Colombia)
Info & Photos
Here you'll find interesting information and photos about Guatapé (Colombia)
Guatapé (Colombia)

|

Info & Photos
Info: Guatapé (Colombia) The Guatapé reservoir is known as the Sea of Antioquia, not only because of its size (2,262 hectares) but also due to the numerous islands and inlets that dot its landscape. The lake side town is full of colorful cobblestone streets and charming restaurants. Nearby El Peñol is a challenge that should not be missed. On the weekends, you'll find many Colombian friends and families climbing 644 steps to the scenic viewpoint overlooking the lake.
Photos: Guatapé (Colombia)
Your Contact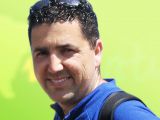 Blake Lieberman
888-238-1602
 

Viventura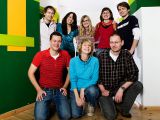 What Does Our Name Mean?
Viventura is a derivative of 4 ideas:
vive (to live)
aventura (adventure)
event (event)
tour (tour)
Testimonials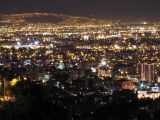 11/15/14
William T.
Everyone that I interacted with was very professional and knowledgeable and pleasant. The hotel was excellent and I will stay there again when I go...