Lake Titicaca (Bolivia)
Info & Photos
Here you'll find interesting information and photos about Lake Titicaca (Bolivia)
Lake Titicaca (Bolivia)

|

Info & Photos
Info: Lake Titicaca (Bolivia) Lake Titicaca is located on the Altiplano, bordering Peru to the west and Bolivia to the east. With a height of 12,500 ft above sea level, it is the highest navigable lake in the world. The area of Lake Titicaca covers 8,000 square kilometers and is thus over 13 times larger than Lake Constance. The lake is one of the greatest attractions of South America along with the famous floating islands of the Uros, which consists of roughly 44 or so artificial islands made of floating reeds. The origin of the name Titicaca is unknown. It has been translated as "Rock Puma," as local communities have traditionally interpreted the shape of the lake to be that of a puma hunting a rabbit.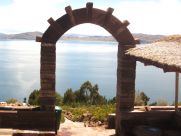 Lake Titicaca (Bolivia)
Your Contact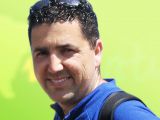 Blake Lieberman
888-238-1602
 

Viventura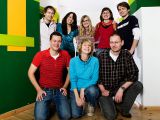 What Does Our Name Mean?
Viventura is a derivative of 4 ideas:
vive (to live)
aventura (adventure)
event (event)
tour (tour)
Testimonials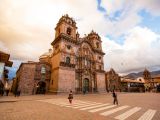 10/10/15
Jakub S. from Warszawa
We were very much impressed with the tour and with the organization and care of us. From the very first pick up at the Cusco...