Laguna Colorada (Bolivia)
Info & Photos
Here you'll find interesting information and photos about Laguna Colorada (Bolivia)
Laguna Colorada (Bolivia)

|

Info & Photos
Info: Laguna Colorada (Bolivia) Laguna Colorada (Red Lagoon) is a shallow salt lake in the southwest of the altiplano of Bolivia, close to the border of Chile. Its shocking red hue is caused by red sediments and pigmentation of algae. Here in the Andean Fauna National Reserve you can find a variety of flamingos, particularly the James' flamingo species which inhabits most Andean plateaus.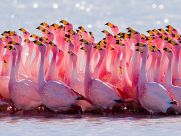 Laguna Colorada (Bolivia)
Your Contact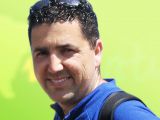 Blake Lieberman
1-888-238-1602
 

Viventura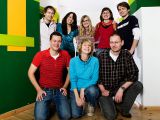 What Does Our Name Mean?
Viventura is a derivative of 4 ideas:
vive (to live)
aventura (adventure)
event (event)
tour (tour)
Testimonials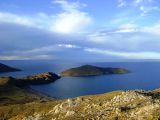 1/15/15
Vadim Filippov from St. Petersberg
Just great tour! We didn't have so much time during our winter holidays so an individual trip was created specifically for us. And we enjoyed...