Laguna Colorada (Bolivia)
Info & Photos
Here you'll find interesting information and photos about Laguna Colorada (Bolivia)
Laguna Colorada (Bolivia)

|

Info & Photos
Info: Laguna Colorada (Bolivia) Laguna Colorada (Red Lagoon) is a shallow salt lake in the southwest of the altiplano of Bolivia, close to the border of Chile. Its shocking red hue is caused by red sediments and pigmentation of algae. Here in the Andean Fauna National Reserve you can find a variety of flamingos, particularly the James' flamingo species which inhabits most Andean plateaus.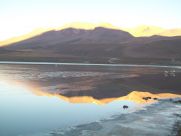 Laguna Colorada (Bolivia)
Your Contact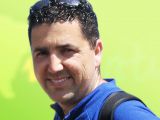 Blake Lieberman
888-238-1602
 

Viventura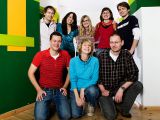 What Does Our Name Mean?
Viventura is a derivative of 4 ideas:
vive (to live)
aventura (adventure)
event (event)
tour (tour)
Testimonials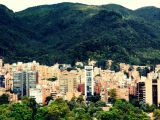 6/15/15
Joan M B. from Enfield
WE LOVED everything, with one minor exception. The bus ride from
Armenia
to
Medellin
. There is only one lane in each direction, and there was...