Salar de Uyuni (Bolivia)
Info & Photos
Here you'll find interesting information and photos about Salar de Uyuni (Bolivia)
Salar de Uyuni (Bolivia)

|

Info & Photos
Info: Salar de Uyuni (Bolivia)
Covering about 12,000 square kilometers, this is the largest salt lake in the world and one of the major highlights of South America. The Salar de Uyuni, named after the nearby town of Uyuni is located at about 3670 meters altitude in Southwest Bolivia. Each year more than 10 billion tons of salt are mined here. The most important industries of the settlements in the region are tourism, the cultivation of quinoa and llama breeding. The Salar was created when the huge prehistoric inland lakes that covered the highlands dried up over 100,000 years ago. Evidence of this water-rich past is clearly visible from the coral reefs on the island Inkahuasi. The Bolivian highlands form a loose water runoff system that covers the surface of the Salar each year with water during the rainy season, between February and April eventually evaporating in May. The surface layer of water transforms the Salar into the largest natural mirror on the planet and provides visitors with a magical environment and stunning photographs. In the south of the Salar de Uyuni are the spectacular, and bizarre volcanic and desert landscapes of the provinces-Lipez. They are home to many protected species such as the Vicunhas. Also found here are a number of lagoons ranging from milky white to aqua blue and which provide the breeding grounds for 3 different types of flamingos.
Salar de Uyuni (Bolivia)
Your Contact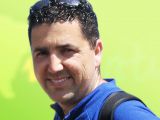 Blake Lieberman
888-238-1602
 

Viventura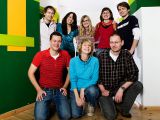 What Does Our Name Mean?
Viventura is a derivative of 4 ideas:
vive (to live)
aventura (adventure)
event (event)
tour (tour)
Testimonials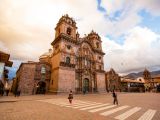 10/10/15
Jakub S. from Warszawa
We were very much impressed with the tour and with the organization and care of us. From the very first pick up at the Cusco...