Countries

Trip Styles

Classic

Known & Unknown Destinations
Contact with Local Cultures
Multiple Hotel Options
Private Transportation

Cultural

Exclusive tours built around local festivals and special events
Offered jointly by viventura and award-winning, Culture Xplorers, winner of National Geographic Traveler's 50 Trips of a Lifetime
Small boutique hotels and lodges
Limited departures




Active

Focus on Outdoors & Nature
Designed for Adventurers
Biking, Hiking, Rafting
Multiple Hotel Options

Short Breaks

Mix & Match for the Perfect Tour
Hotel Upgrades
Short Duration
Combine with Another Tour

Custom Tours

Modify an Existing Tour
Design Your Dream Tour
Choose Your Activities
Choose Your Service Level




Info-News

About us
Toll Free USA 1-888-238-1602 Worldwide 1-813-579-3389
Talk to a Travel Specialist
In October 2012 Viventura ran a contest to select one lucky blogger to travel with the Viventura team to Costa Rica and spend a month relaxing amidst the beaches, volcanoes and rainforest. Our winner was Bianca Bauza, who wrote about our contest on her blog  www.nomadbiba.com. Here's what she had to say about her time in Costa Rica.
"After a few days of intense networking and schmoozing in London during World Travel Market, I found myself back in the humid heat of Central America on my way to the beautiful Hotel Casa Luna, located near the majestic Arenal volcano. As soon as I stepped out of the airport, I realized the contrast between these places couldn't have been greater; I went from the crowded and busy streets of one of the biggest capital cities in the world to a place where nature rules, where there are exotic flowers everywhere you look, and you wake up to the sound of birds. I admit I felt displaced at the beginning; I was overwhelmed by the jet-lag, the post-conference buzz, and the drastic change in my surroundings. Not to mention the fact that I was the only stranger among a big group of people, some of whom had known each other for many, many years. Needless to say, I found it all a little bit intimidating upon my arrival.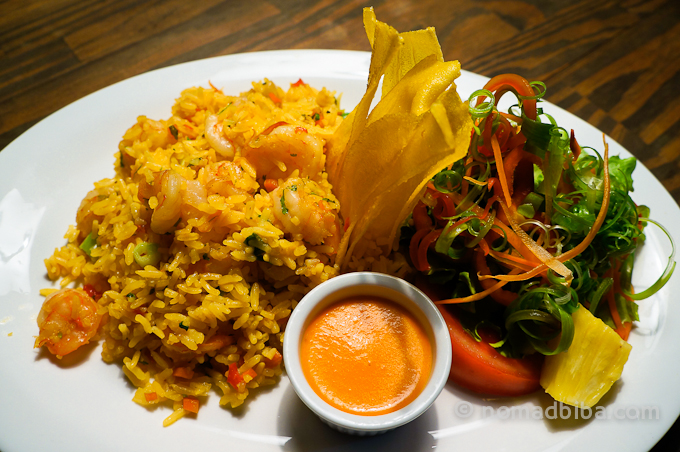 Fortunately, during my travels I've learned to let go of my innate shyness and adapt to other people's flow. Plus, the process was made much easier by the mellow nature of the Viventura team. It was soon clear to me that these guys aren't just colleagues, but also good friends. As the days passed, I chatted and laughed with every member of the group and got to know them on a more personal level. By the end of the adventure, I'd made new friends, and I'm sure that I will see them again sometime in the future.
In Costa Rica, our days were marked by quite a bit of rain; but I guess that should be expected in the rainforest, right? Besides, that's what makes the natural environment there so green, exuberant and rich. At the same time, I found it made it easier for me to concentrate on getting things done and I learned to appreciate rainy s and n0t feel so guilty working in front of my computer. Plus I wasn't alone in my obsession; it was encouraging to see the Viventura team working hard on their strategy and objectives for the coming year. And after hard working days, it was also nice to decompress in the hot springs or relax with a cold Imperial, one of the local beers.
Of course, my time in Costa Rica wasn't all about work, I had plenty of opportunity to explore and get to know the local culture. I did a lot of cycling, hiked around the Arenal volcano and enjoyed photographing the exotic flowers and animals that I found along the way.  I got my adrenaline fix white water rafting, canyoning and zip-lining. One weekend, we went to Tamarindo, one of the towns in the Pacific coast; there we enjoyed a bit of sunshine, swam in the sea and got a little taste of the nightlife.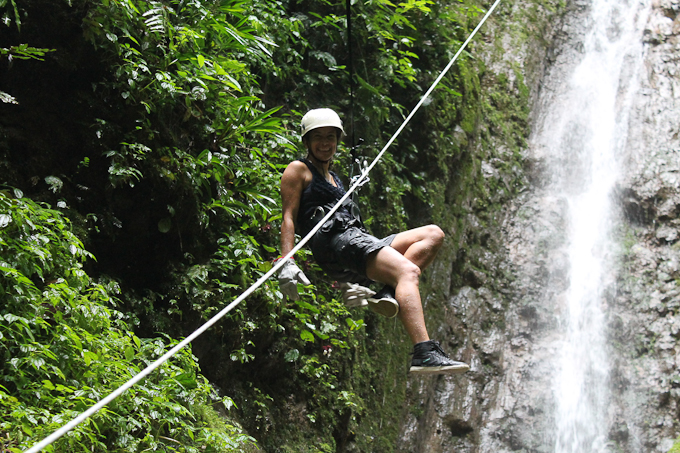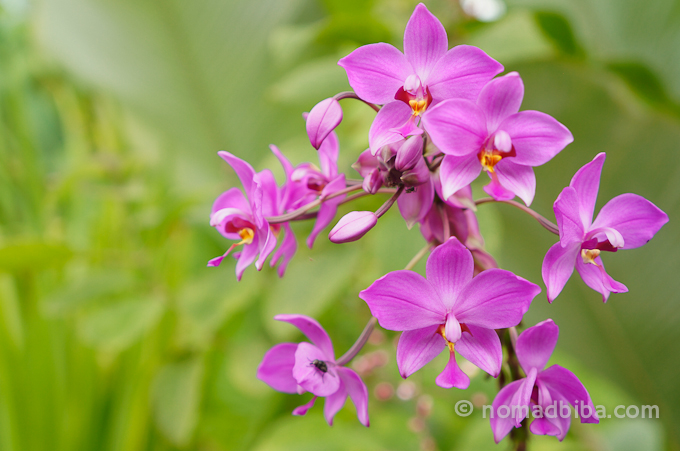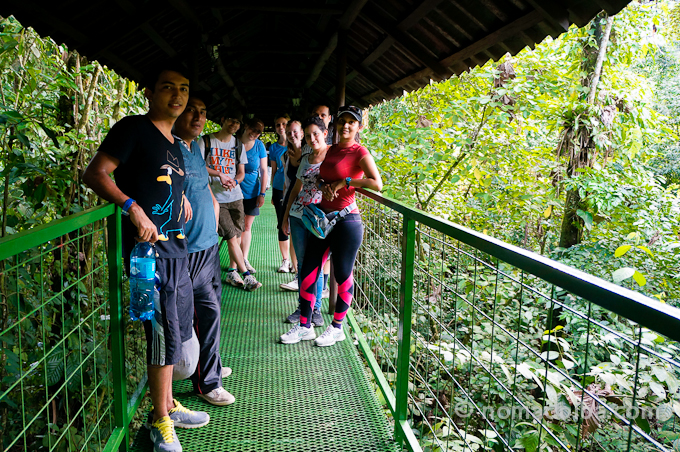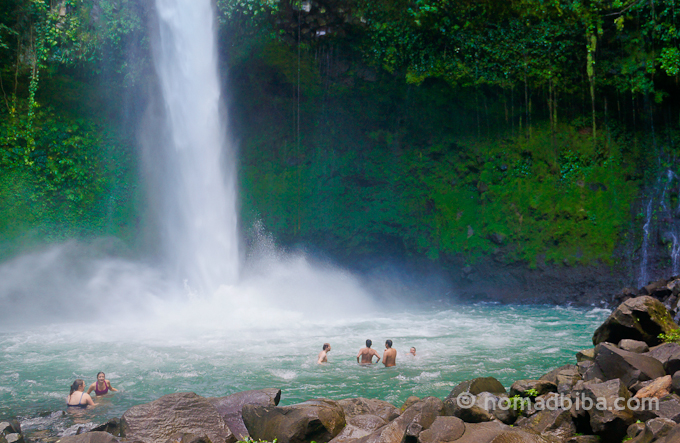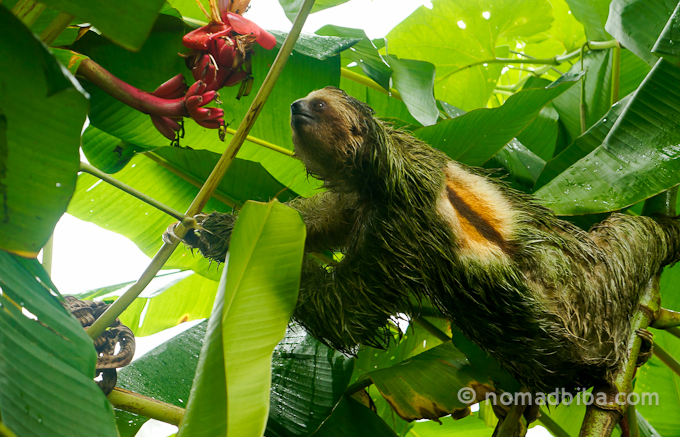 My time in Costa Rica was made memorable by all the great people I met and the scenic places I saw; I couldn't have asked for a better welcome back to the Latin American lifestyle. Once again, my path has taken an unexpected turn and brought me back to my roots. Stay tuned :)"
Bianca is now the main travel blogger for Viventura.com. She maintains her own blog at www.nomadbiba.com.
Viventura specializes in individual and group tours to South America. To find out more, contact us now by email or telephone:
Toll Free US & Canada  1-888-238-1602
UK  (020) 3514 3192
Worldwide  1-813-579-3389