Buenos Aires (Argentina)
Info & Photos
Here you'll find interesting information and photos about Buenos Aires (Argentina)
Buenos Aires (Argentina)

|

Info & Photos
Info: Buenos Aires (Argentina) Just over a third of the total population of the country (13 million) lives in the Greater Buenos Aires - not a typical South American city, but one of the most beautiful in the world. Many compare it with cities like Paris, Milan or Barcelona. Buenos Aires, is an exciting city known for the flair of its various districts: the micro-center with the Casa Rosada (presidential palace), the obelisk, a symbol of the city and the Avenida 9 de Julio known as the widest street in the world. The richer neighborhoods of Palermo and Recoleta with beautiful ally lined streets Telmo, the birthplace of the tango, La Boca as a colorful tourist destination. Do not miss a tango show, or the traditional world famous asados (barbeques).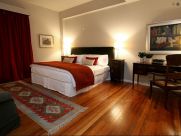 Buenos Aires (Argentina)
Your Contact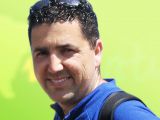 Blake Lieberman
888-238-1602
 

Viventura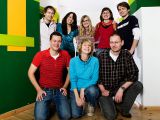 What Does Our Name Mean?
Viventura is a derivative of 4 ideas:
vive (to live)
aventura (adventure)
event (event)
tour (tour)
Testimonials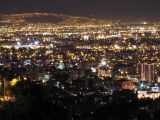 11/15/14
William T.
Everyone that I interacted with was very professional and knowledgeable and pleasant. The hotel was excellent and I will stay there again when I go...