Viventura is a tour operator devoted to providing high quality travel experiences in South America. Our tours are perfect for travelers looking to join a small group, private groups, or independent travelers.

Viventura tours are designed for travelers, by travelers, and are balanced to include a mix of destinations and activities both on and off the "tourist track". Our customers are typically open minded individuals seeking vacations that include unique cultural experiences. They embrace the thrill of visiting undiscovered destinations and enjoy a travel style that doesn't sacrifice comfort for adventure.
Our Team
The Viventura Team is comprised of individuals who have a genuine passion for travel and South America. The majority of our staff received their education in either Europe or the USA and have lived, worked, or traveled extensively in South America. Our team of travel enthusiasts includes nationals of: USA, Germany, France, Austria, Puerto Rico, Colombia, Peru, Ecuador, Bolivia, Argentina, Brazil, and more.
Our Company
Viventura is a tour operator specializing in tours to South America. Founded in Germany in 2001, a second office was founded a few weeks later in Arequipa, Peru. We provide high quality travel services to over 2,000 travelers a year. Our full time staff of 35 provides our clients with a personalized and professional experience. In May of 2011 our services were made available to the US market for the first time. We offer a new option to the market where our 11 years of tourism experience, dedication to customer service, and extensive network of partners in South America provide travelers with a unique travel experience and an unbeatable value.
Our Offices
We have offices in Berlin, Germany; La Paz, Bolivia; Arequipa, Peru; and Tampa, Florida (USA). We also have an exclusive network of logistical specialists with offices in all of the countries we travel to.
Customer Service
Unlike larger operators who employ large call centers and assign each client a processing number, at Viventura you are an individual seeking a personalized service. When you contact Viventura you will be assigned a Travel Specialist just for you. On most tours you will get the chance to meet the Viventura team working in your destination country. Our goal is 100% customer satisfaction, when you call us you can expect fast, honest, accurate, and friendly service.
Why Travel With Viventura?
When you travel with Viventura, you are not a "customer number"; you are an individual seeking a personalized service. This is why you are in contact with a dedicated and knowledgeable travel consultant from the start and who is available before, during and after your trip. On the ground, your guide will treat you like a friend and not like a client. Our group tours have a limit of 12 passengers maximum. This way we make sure you get a personalized service by your tour guide! Also on most tours you will get the chance to get to know the Viventura team in your destination country in person.
Our Values
We believe in 5 core values:
Fun Tours
Responsible and Sustainable Tourism Practices
Dedication to Innovation
Commitment to Customer Service
Provide the Greatest Value for our Clients
Lifetime Deposit
Since we understand that life doesn't always go as planned, all deposits with Viventura are good for life. So rest assured that your deposit will be waiting for use on a future adventure with Viventura.
Responsible
Throughout our tour planning we ensure that all activities, hotels, and partners we include, maintain sustainable work practices. On top of that, $30 dollars of your tour price is directly transferred to viSocial , the foundation Viventura inspired to promote social and environmental projects in South America.
Learn From a Local
At Viventura we take pride in creating more than just out-of-the-box trips, we delve into the culture wherever we visit. With our Learn from a Local program you not only get to experience life in the native culture, you get to take a piece of it home with you. From salsa dancing to learning the correct way to prepare your Argentine asado, there's always an interesting new skill to learn and a new friend to show you how it's done.
Transparency
Transparency is about being open and honest, but more importantly, it's about being responsible. Viventura firmly believes in this and accomplishes it by:
Comprehensive daily descriptions so there are no surprises.
Live chat and a toll free number mean were available for questions so you'll have all the facts when you need them.
No hidden costs, what you see is what you get, we guarantee it.
Unique Experiences
There is nothing worse than seeing a country through a bus window, this is where our travel motto comes from. "Popular Places, Local Faces" A country's true culture and life is in the streets. It would be a shame not to experience it. We make sure you are able to have personal contact with the locals. Whether it's visits to our social projects, the local markets, or having dinner with a local family.
Network
Viventura is a network of South American tourism specialists. We have partner offices in various locations including Peru, Argentina, Ecuador, Chile, Brazil, Colombia, Bolivia and Venezuela. Local offices provide us with continuous and up to date research. This information is used to design innovative tours that guarantee our clients receive the best value in the industry. All of our Travel Specialists participate in at least one tour per year, so you can rest assured they know South America and the tours we offer.
Your Contact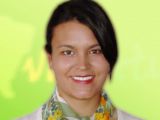 Ligia Robison
888-238-1602
 

Viventura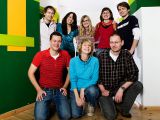 What Does Our Name Mean?
Viventura is a derivative of 4 ideas:
vive (to live)
aventura (adventure)
event (event)
tour (tour)
Meet the Team
Viventura is a team of professionals with one thing in common: a passion for South America. Get to know the team, from the person that answers the phone, to our colleagues researching, to the owners, we look forward to meeting you.
To Team